Sierra Quebec Bravo
Dockside Working. Re-coded.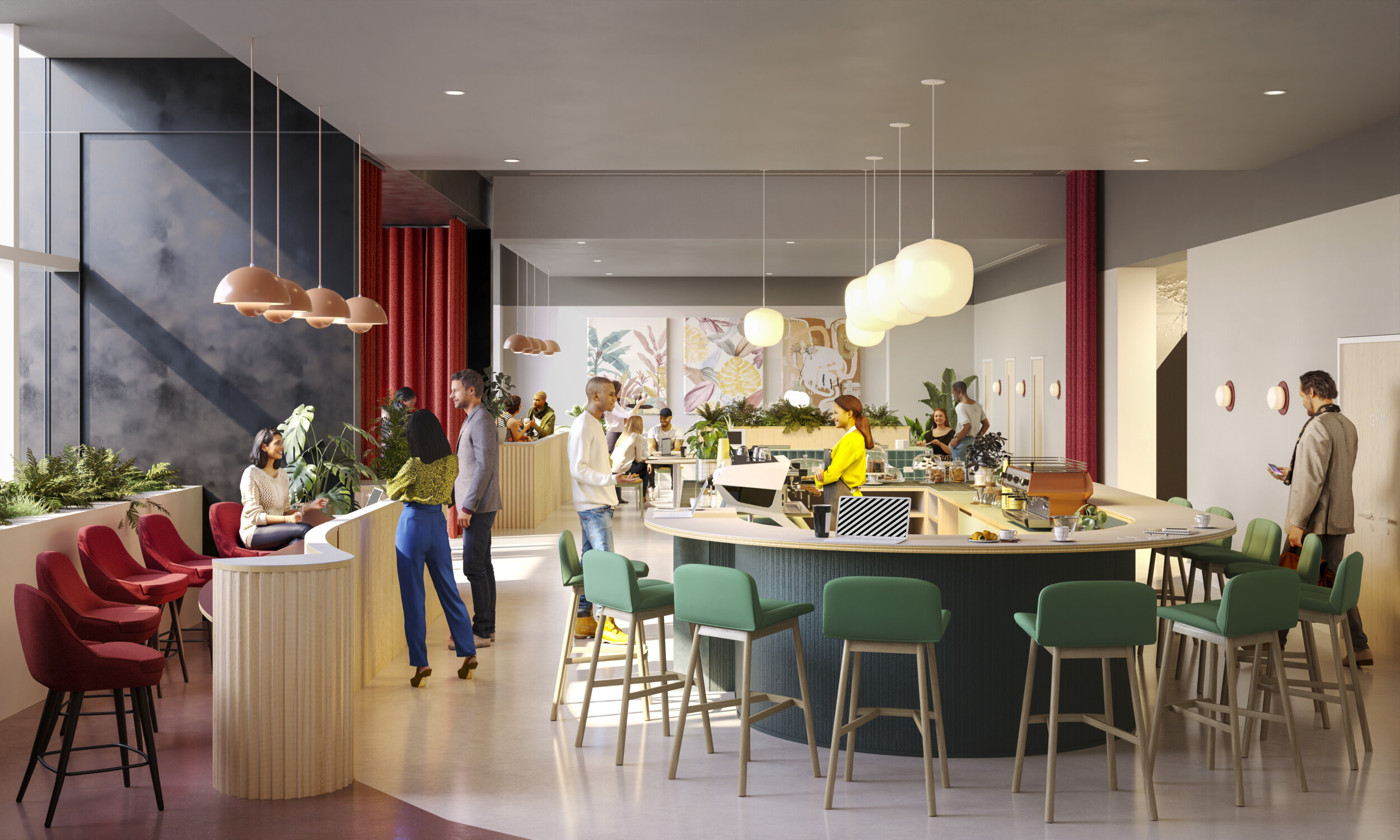 Designed and managed to map user satisfaction with workplace experience, Sierra Quebec Bravo is a transformative re-think of the 210,000 sq ft South Quay Building.
Sierra Quebec Bravo has always been home to a diverse mix of occupiers and is now being re-coded to provide pioneering user services, high performance design and a programme of practical benefits – improving the working environment for a dynamic community of successful businesses.
Designed entirely for user experience by leading architects SODA Studio and managed by General People, the building will be the most service driven, amenity rich and socially enabled building on the Wharfside.
General People's "one size fits no one" approach is embedded throughout. Every business in the building is served not simply as a tenant but as a client, and all amenities have been curated to provide them with real service and unparalleled experience.
As such, our Health and Wellness offering includes a purpose-built gym concept at basement level. Alongside, a café has been established to coordinate with the class schedule providing pre-order options on health and protein shakes for a seamless wellness experience.
We believe in bridging the communal and commercial needs of the community. So, as part of the building's operations, General People are delivering and prioritising a range of programmes: Youth Mentoring, Free Gym Space, Entrepreneur Support, Upstream Skills Work, Apprenticeship Programme and Local Supply Chain.
For us, doing well means doing good – giving our clients the chance to give back whilst also supporting the wider community.