Technique
Fantastic Forms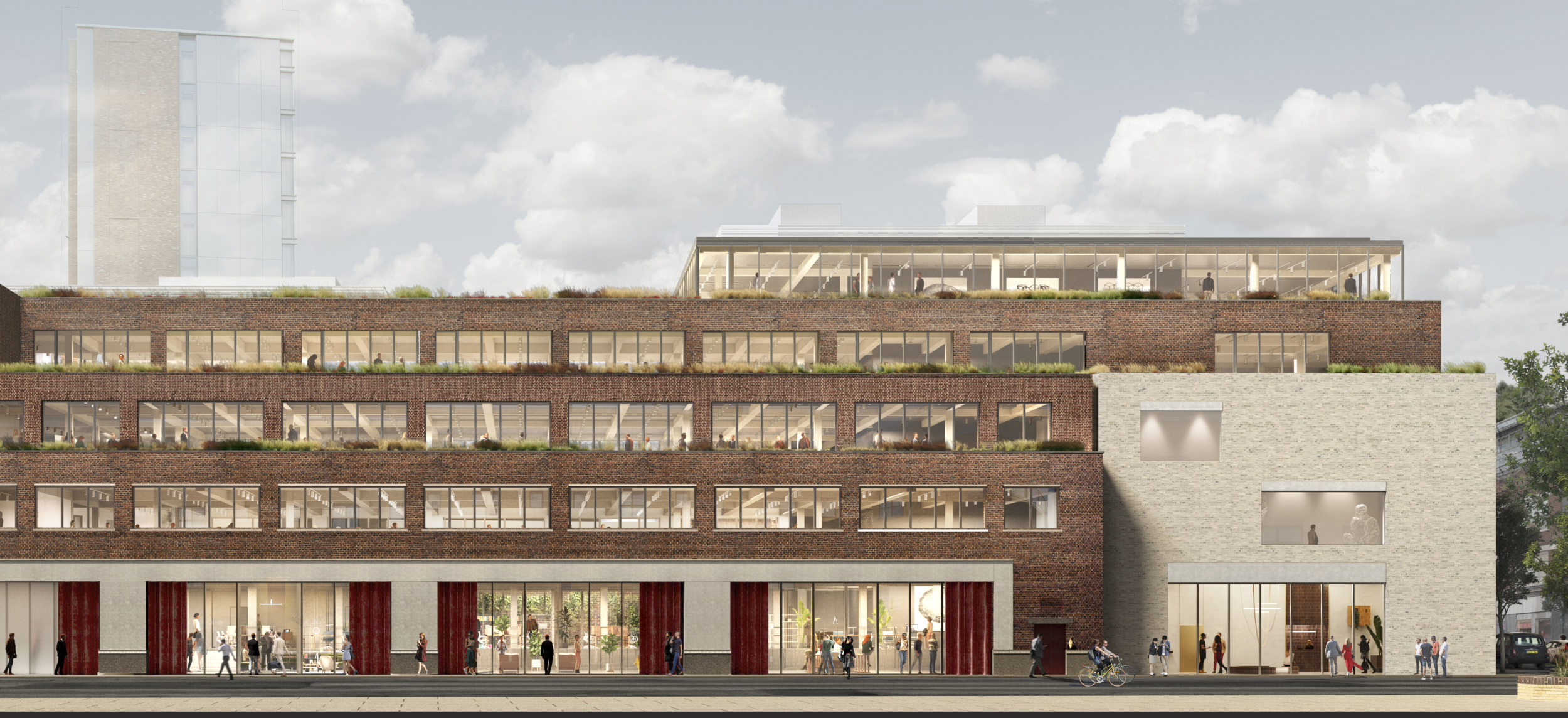 Technique is being created and delivered to directly challenge growing perceptions of formulaic development in what is London's most exciting creative location, Clerkenwell.
To achieve this, the design will be outstanding, the materials will be benchmark, the occupier experience will be excellent, and the result will be first class. When complete in 2021, the fully refurbished development will offer 74,000 sq ft of best-in-class, modern workspace and retail, over six storeys, to accommodate more than 850 people, as well as 5,000 sq ft of affordable office space dedicated to SMEs.
Our chosen architects on Technique are award winning Clerkenwell experts and old collaborators, BGY. The brief has been to redefine and reinvigorate.
The project begins with the reinvention of two historic buildings, one a former gin distillery, the other a bank HQ. These will be seamlessly stitched together, with a new 'infill' building establishing a dynamic new architectural language. Two new floors will then be developed above, completing a juxtaposition of 'old' and 'new'. Significantly, the extension will be built wholly out of cross-laminated timber, which will release at least 50% less carbon than if concrete had been used.
The frontage on Goswell Road will be dramatised by a new infill that will become the heart of the project. To introduce the notion of an inspirational experience to the building, the lobby is conceived as an art installation in itself. It will also be a multi-functional space for performance and events to be enjoyed by the building's occupants and the wider creative community.
The ambition is to seamlessly fuse Art and Architecture. To this end, the recent appointment of world renowned and innovative, Italian designer duo, FormaFantasma has been an invaluable addition to the creative team. We share their vision for Technique, one characterised "by experimental material investigations. For us, this project is an exciting exploration of issues such as the relationship between tradition and local culture, critical approaches to sustainability and the significance of objects as cultural conduits".
We believe that the attributes of Technique, intelligently and sensitively marketed, will connect and resonate strongly with those companies with a sophisticated and dynamic global outlook.
Status
Construction Underway
Website