Reinvention of Seifert landmark tops out
We recently celebrated the topping out ceremony of Metropolis, our 174,000 sq ft remastered HQ building in Marylebone.
An incredible milestone for a project that challenges the status quo and sets new benchmarks.
Reborn from an architectural legacy originally delivered nearly 70 years ago to save 14,388 tonnes of carbon.
Extended using sustainably sourced mass timber – sequestering over 1,113 tonnes of carbon from the atmosphere. And saving a further 780 tonnes of carbon when compared to building in concrete or steel.
London's first AirRated Platinum building, equipped with pioneering ventilation and air filtration systems that provide 35% more fresh air than a conventional office – enhancing productivity and wellbeing.
One of only four refurbishments to ever achieve BREEAM Outstanding in the UK.
80% more efficient than the average retrofit, being powered solely by renewables.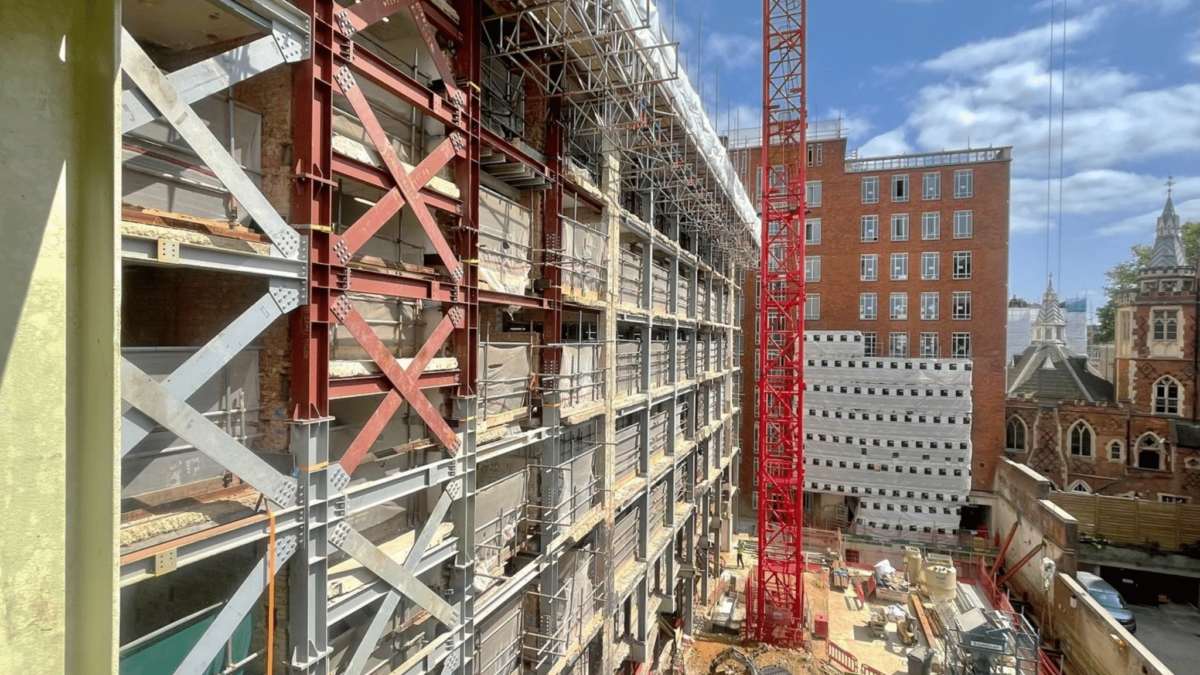 Beautifully designed and engineered to deliver an unparalleled user experience.
With over 20,000 sq. ft of best-in-class working-life and wellbeing amenity.
Including an in-house café, gym, best-in-class cycle facilities, rooftop gardens and lounge, and private landscaped terraces to every floor.
Metropolis is set to become the healthiest, most productive working environment the UK has ever seen.