Technqiue
Cross laminated timber structure growing in Clerkenwell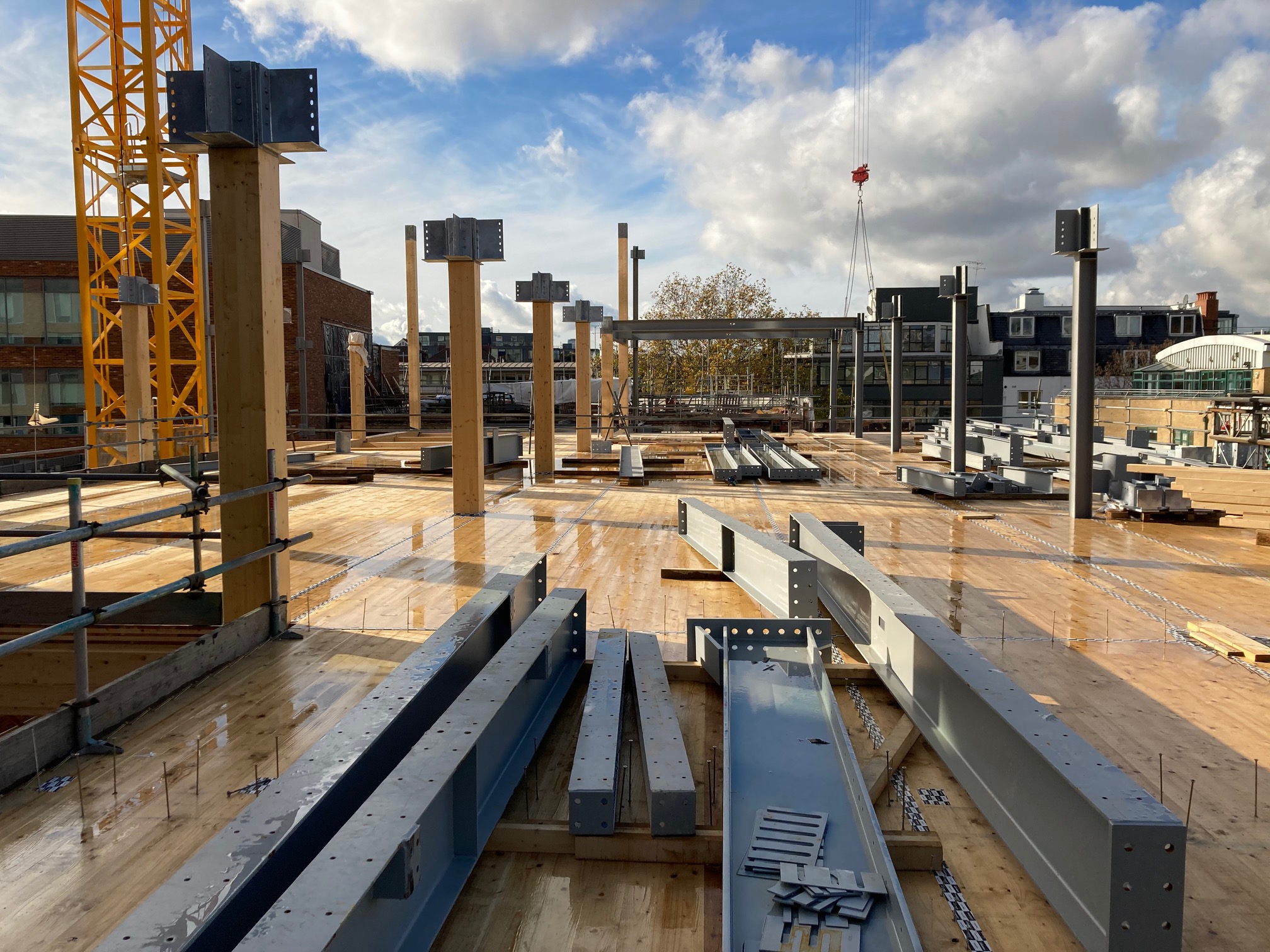 At Technique, the installation of the entirely new three floors is currently going up using super-performing glue laminated (GLULAM) and cross laminated timber (CLT) structural components.
By using structural components made out of timber, we are able to reduce the carbon emissions by 43% when compared with concrete and steel. The timber structural elements were prefabricated off site, cutting site traffic by 70%.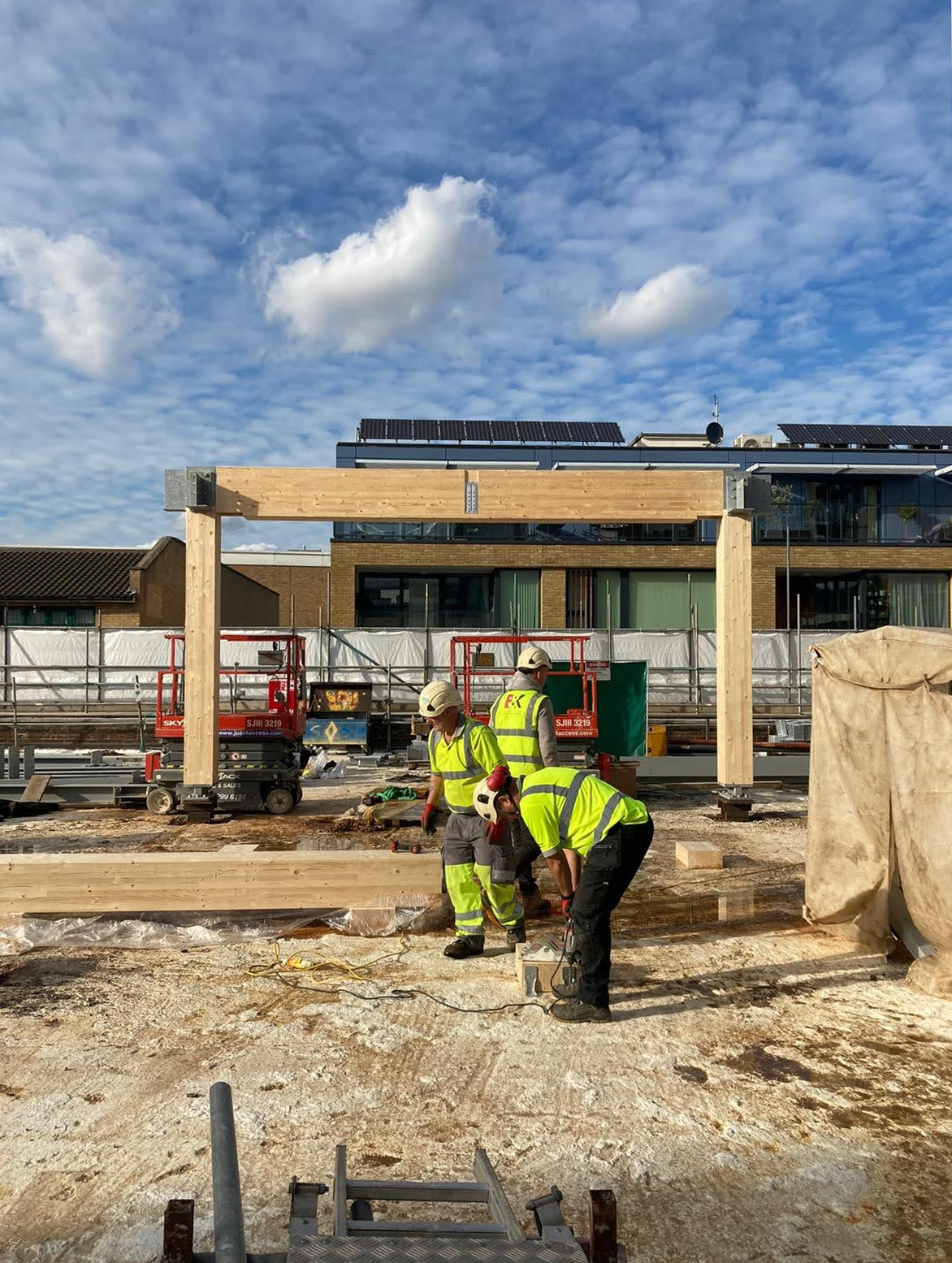 The use of cross/glue laminated timber as a building material is fairly recent as it was originally developed in the early 1990's and has proven not only to be to be outstanding structurally but also sustainably.
The timber is sourced from sustainably managed forests where the felled trees become a useful tool in combatting emissions by capturing carbon during the growth process and keep it stored through its use as a building material. The timber is pre-manufactured into panels which then can be transported to site for fast, simple and factory-quality construction.
CLT is formed using small sections of timber bonded together with permanent adhesives and is as strong as concrete which in comparison concrete is much higher in its carbon footprint. In this way, imperfections in the original timber, such as knots, can be removed in the factory to reduce variability and enhance structural performance. Also, with the CLT being a light weight material this reduces the load on foundations so less need for materials with high embodied energy.