The Manufactory
Youth outreach programme launched
In line with our ambition to deliver a bespoke framework of initiatives that create long-term and meaningful social value for our neighbours in every project – we have kickstarted our youth outreach initiative at the Manufactory.
Part of our wider programme set to span the entire construction process and future operation of the building, this initiative focuses on providing young GCSE students with valuable insight into our industry at a crucial moment in their professional development journey.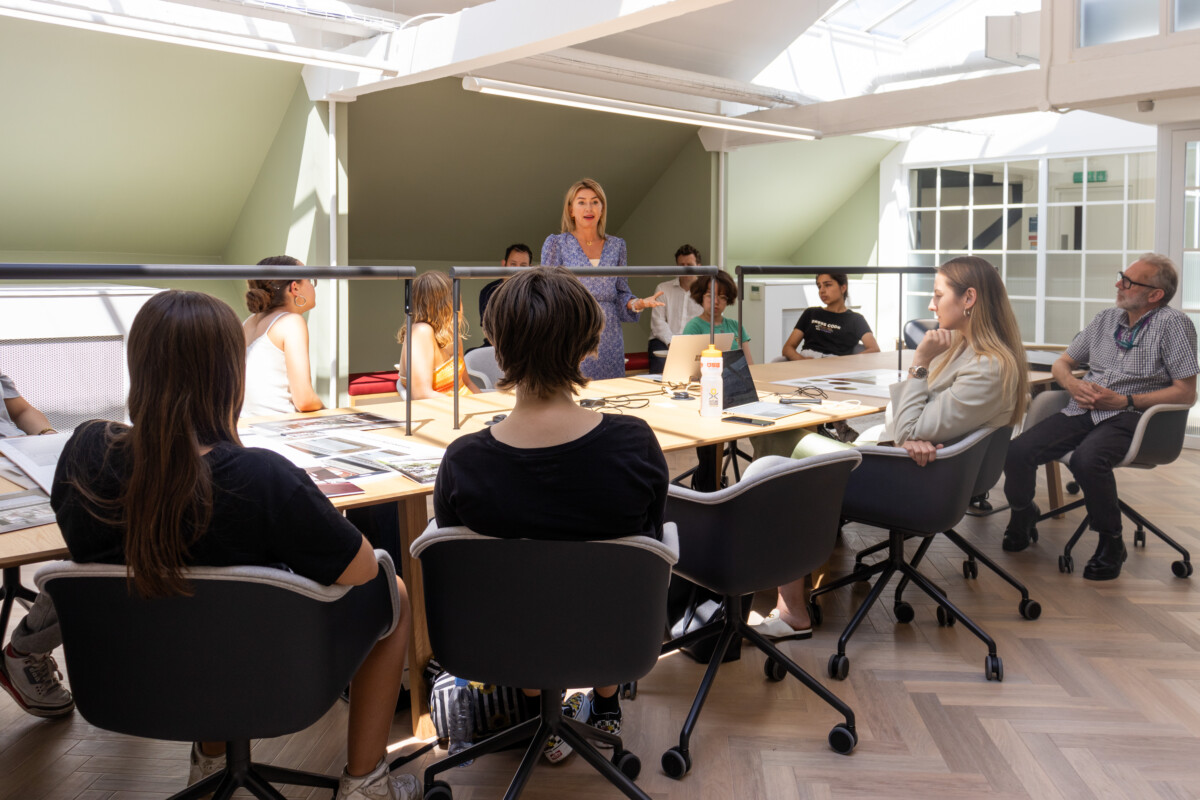 Throughout the day, the class of year 11 students received talks from the entire team, providing insight on every step of the development process, from construction, to design, to leasing and operation; and giving them the opportunity to ask all their questions and receive valuable advice from industry-leading professionals.
Followed by a tour of the building, where they got to see the action and get a glimpse of some of London's most iconic and recognisable architectural features.
The day ended with a hands-on session where, working in teams, they got to retrofit their own reimagined development – a fun and exciting way to put their newly acquired knowledge to work and get creative.
It was great to see the excitement and amazing response from the students, who truly showcased everything they had learnt on sustainability, flexibility, feasibility and user experience.
Testament to our belief in the power of creativity, collaboration and good work.