Walworth Town Hall
Meaningful community benefit drives meaningful commercial value
As the focal point for the local community since 1894, Walworth Town Hall stands defiantly as one of London's truly iconic civic buildings.
After being ravaged by fire in 2013, Southwark Council launched a process to find a progressive development partner who could reinvent the property for the 21st century, as a dynamic cultural community and workspace hub. Facing down competition from 60 applicants, General Projects was determined, and consequently honoured, to be selected to bring creativity to this heart of South London.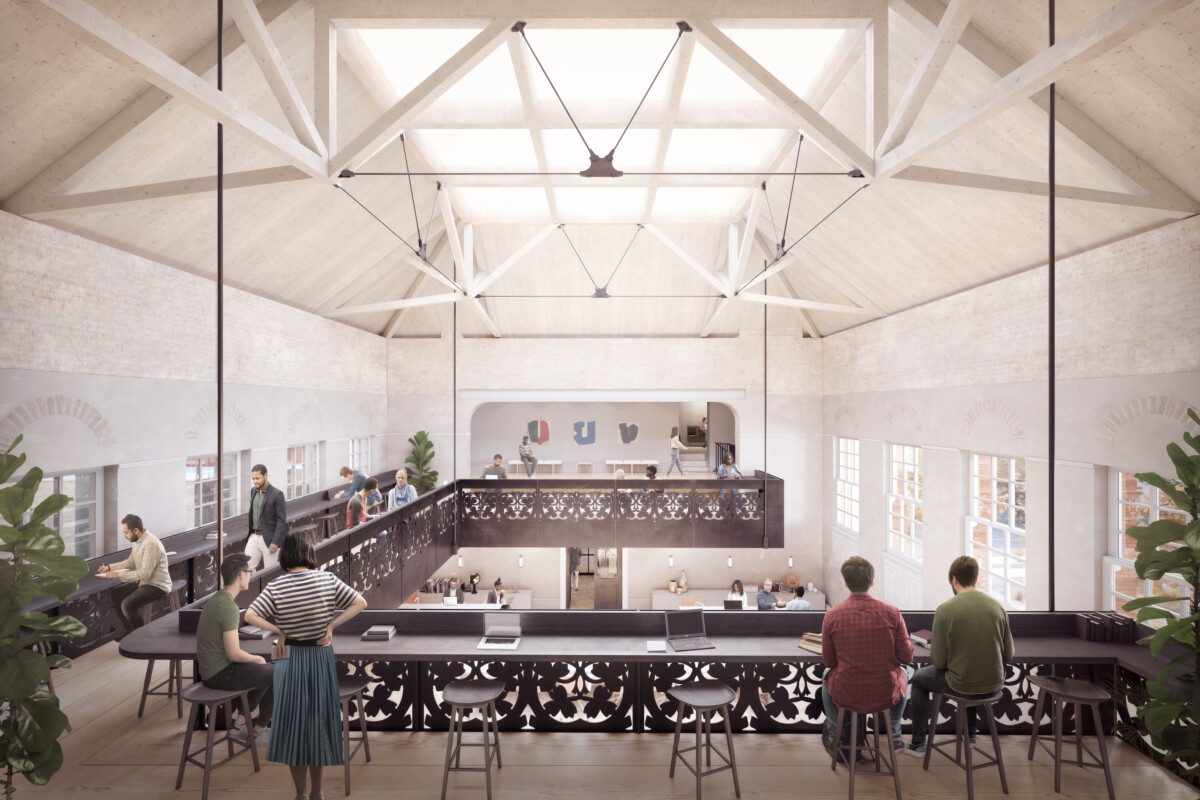 Not just looking, seeing. Our instinct was to restore this landmark to its former glory. With reinvention comes restoration, which is why Peckham-based architects Feix&Merlin's light touch designs celebrate the building's rich heritage and intricate architectural detail. The project revolves around the creation of a community hub, consisting of a new  purpose-built community space, operated by a not-for-profit organisation, that can host events, seminars and leisure activities curated by the local community, for the local community.
This restorative spirit will be accompanied with the energetic, contemporary take of the project's commercial drivers. The 50,000 sq ft Town Hall and adjoining Newington Library will be repurposed to house workspaces for independent creatives. The new central atrium will become the active soul of the building, providing ideal collision and collaboration space, while a new entrance at Walworth Square will provide a connection to our neighbours. A new healthy café and co-working space will anchor the building to its surroundings.
Not just listening, hearing. Finding the right balance at WTH will only be possible through collaboration and we are working closely and constructively in partnership with Southwark Council, English Heritage and a number of local community groups to ensure that –the future of Walworth Town Hall balances the commercial, cultural and community needs to establish a new benchmark for success.
Location
Elephant & Castle
Status
Under Construction